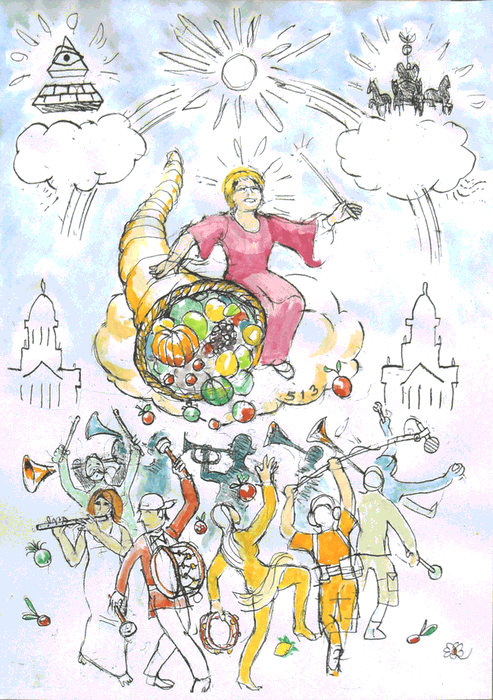 For the celebrations in honour of Ingrid Beirer, who ran the music department of the German Academic Exchange Service (DAAD) arts programme in Berlin, on her retirement in 2012.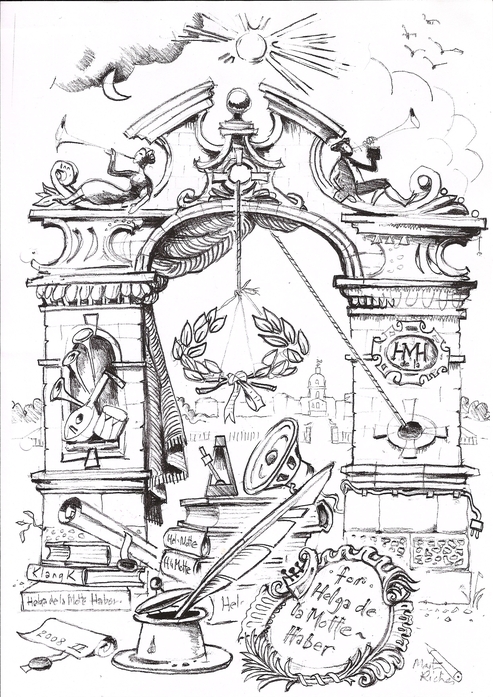 A birthday picture for Prof. Dr. Helga de la Motte-Haber - musicologist and also an expert on the history and theory of Sound Art. In the background is Berlin's Schloss Charlottenburg; it stands on the other side of the road from where she used to live.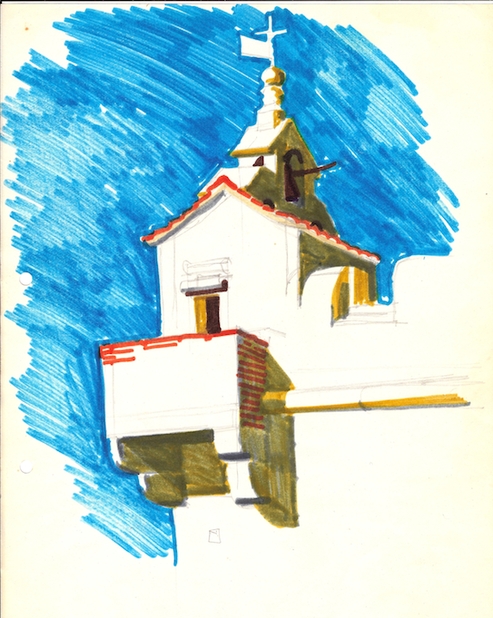 Clock house and belfrey of the church at Vrboska on the Island of Hvar.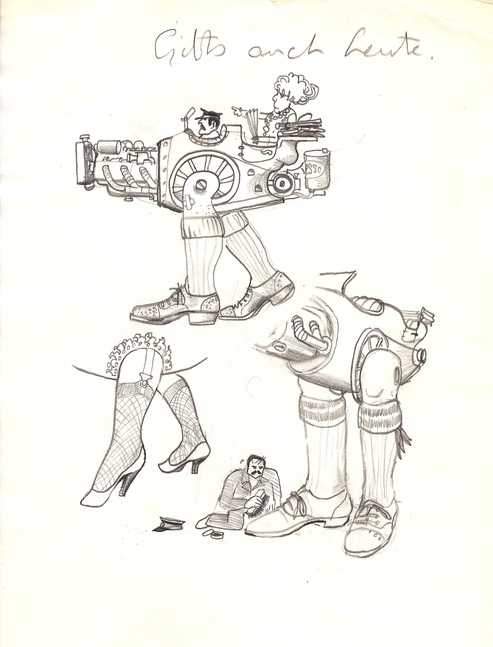 Illustration for a childrens' book. German caption: "also exists today".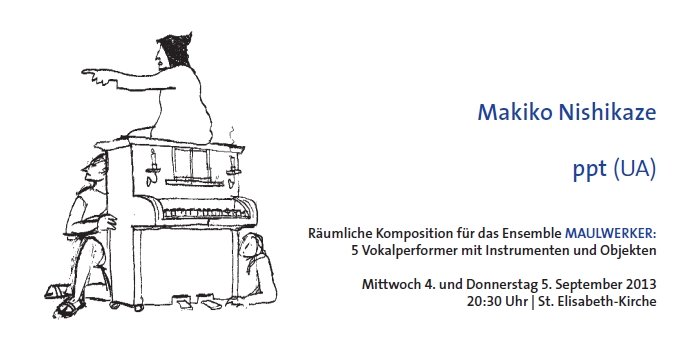 One of several sketches for concert and music theatre invitations.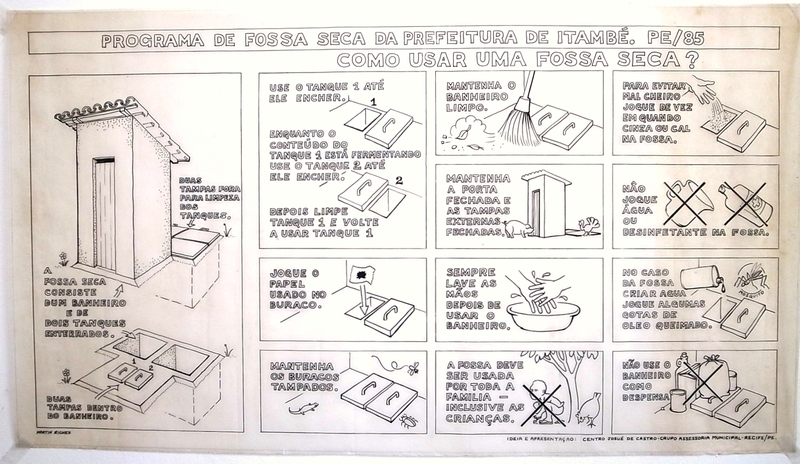 Como usar uma fossa seca? How to use a privy (1985). Drawn at the request of architect and town planner Renate Bonn who was working in Pernambuco, Brazil, for the German Society for Technical Cooperation (GTZ). Suitable for colouring, the drawing was intended primarily for school children who could then explain things to their parents. (51 x 90 cm tracing paper)